Big Pun - Still Not A Player
May 07, 2014 • ☕️ 2 min read
"Still Not A Player" is track five on Big Punisher's wonderfully dense 1998 solo-release, Capital Punishment.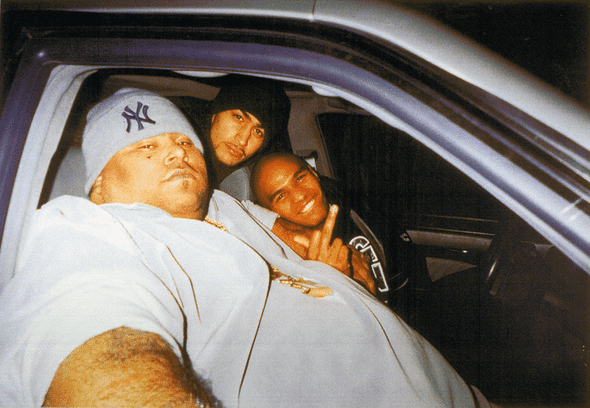 "Still Not A Player" is the quintessential hip-hop track every rapper they wishes they had on their resume. In this case on The Hiphographies, I will be highlighting "Still Not A Player" by Big Punisher - not because it is a rare or unknown track, but because of its incredible contribution to the foundation of hip-hop.
Big Punisher's larger-than-life presence was both physically and emotionally evident far before his tragic death, and is still felt to this day. His mammoth personality peaks in what is a fun, bumping track that quickly became an anthem after its release.
Big Pun's unique, quick-burst rapping style bounces nicely off the banging piano riff repeated throughout the track. Simultaneously playful and powerful, Big Pun is funny, warm, and personably line after line. The most amazing trait of Big Punisher is his ability to create contagiously quotable lines. I swear I'm still hearing references to this song 10+ years after its release.
[Verse 1] Hey yo I'm still not a player but you still a hater
Elevator to the top hah, see you later, I'm gone
Penthouse suite, Penthouse freaks
In house beach, french countess, ten thou a piece
Rent-out lease, with a option to buy
Coppin a five-oh Benz for when I'm not, far up in the sky
Puffin the lye, from my Twinzito
Up in the Benzito with my kiko from Queens, nicknamed Perico
We go back like PA's and wearing PJ's
Now we reach the peakage, running trains for three days
Who wanna ride it won't cost you a dollar
whether soft or harder of course you still gonna holla
My my, I'm big huh, I rip my (prick) through your hooters
I'm sick, you couldn't measure my (dick) with six rulers
Hold up, chula, I'm all about gettin loot
But I knock that boot, if you out to get HOOF
[Verse 2] I love from butter pecan to blackberry molass'
I don't discriminate, I regulate every shade of the (ass)
Long as you show class, and pass my test
Fat (ass and) breasts, highly intelligent bachlorettes
That's the best, I won't settle for less
I wanna ghetto brunette, with unforgettable sex
I lay your head on my chest, come feel my heartbeat
We can park the Jeep, pump Mobb Deep, and just spark the leaf
It's hard to creep since I found Joe
Every pretty round brown (hoe) wanna go down low
But this Boogie Down pro-fessional, I'm gonna let you know
Once I put the blows, get your clothes, cause you got to go
I could go downstairs, little brown hairs everywhere
"You nasty Twin!" I don't care
Round here they call me Big Pun, if you with the big guns
Thick tongue, known to make a chick (come).
✌️
---